Badge System for Youth Entrepreneurship – LADEBALKEN
Background
Ladebalken Badges – micro-project badges – were created to raise interest and eventually skills to set the start for a successful future for young people. These skills and competences can be developed through participating in different projects organised by Plattform e.V. or any other organisation that offers similar micro-project development. The main purpose is to strengthen basic project management skills in young people by increasing their sense of initiative and entrepreneurship. Participants of this programme are young people from local areas who are aged between 12 and 18 and have their own ideas. These young people are often familiar with digital tools. They could benefit from having their competences recognised as they often have challenges in receiving positive feedback.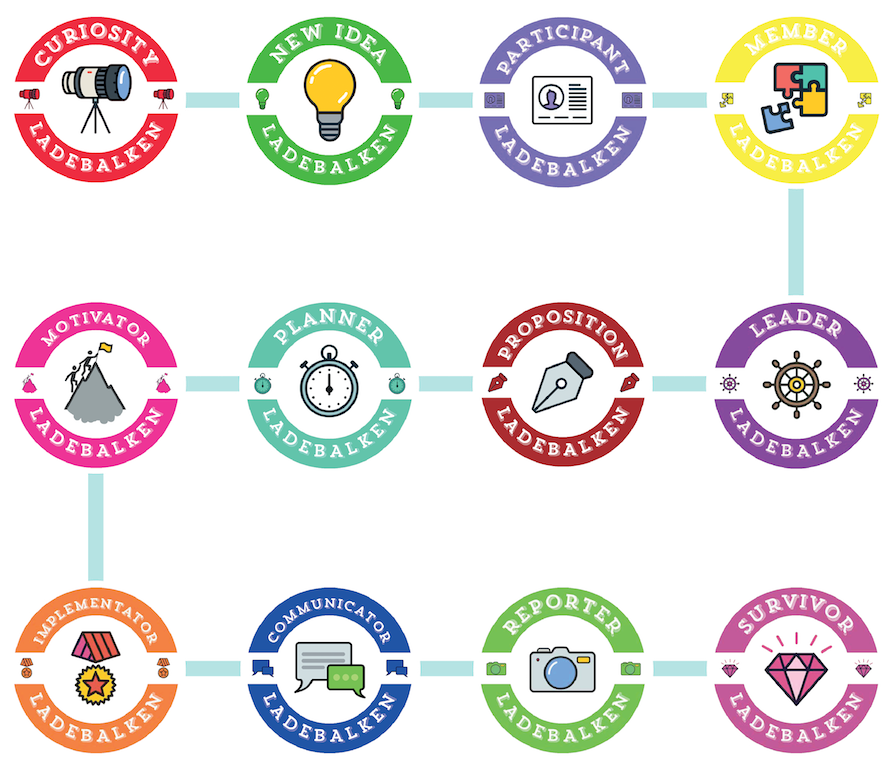 By getting support in developing their own ideas and projects, young people develop skills which serve as a basis for entrepreneurship competences or managerial competences in general. With these basic skills young people can increase their chances on local and global job markets, find new job perspectives or new opportunities for professional development.
Objectives of the badge system
Open Badges will give the LADEBALKEN project an important opportunity to monitor and demonstrate outputs and outcomes of the work that young people are doing by developing and implementing their own projects, as well as the impact this programme has on the future of these young people. This data can be used as evidence of the impact with funders or other interested parties. We believe that Open Badges give acknowledgement and recognition of the vital work NGOs like us do for the benefit of young people on a local, regional and international level. In this way badges recognise the achievements and competences of young people. Badges are aligned to eight key competences for lifelong learning, based on the Common European Framework.
Logic of the badge system
The system consists of consecutive badges which are leading towards Entrepreneurship competences. The introductory level is Curiosity and Idea badges, which allows users to earn badges for generating ideas and communicating them to organisations. Other badges are issued based on the follow-up of the project with implementation and active participation of participants. There are twelve badges that cover the whole lifecycle of the project implementation.